An Ash Wednesday Meditation on War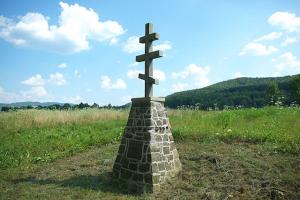 As Lent dawns in Western Christianity, I'm, like many of the world, watching a struggle unfold in Europe. Lent isn't an annual alternative for self-improvement. Neither, although, is it a time to withdraw from worldly affairs right into a navel-gazing spirituality. As an alternative, it's a Christian season of braveness and honesty. Braveness to find who we people are, really, on this planet, and honesty sufficient to call what we uncover. 
And now Russia has launched a large land and air invasion of their sovereign neighbor. Missiles decimate civilian neighborhoods. What kind of Lenten braveness and honesty does the war-making in Ukraine invite us to?
Witnesses of Numerous Kinds
Tanks roll into cities. Putin threatens the NATO allies together with his nuclear arsenal. In the meantime, Ukrainians attain in desperation for his or her grandfather's looking rifles whereas others gather their kids's Coke bottles for Molotov cocktails.
Whereas all this goes on, the leadership of the Russian Orthodox Church is embarrassing itself. Orthodoxy, particularly in Jap Europe, is politically complicated. The church buildings undergo from a selected heresy typically known as, albeit anachronistically, "Erastianism." The phrase comes from the Protestant Reformation, however has come for use for any political construction through which the church is compromised by its subservience to the state. It's painful to listen to Patriarch Kirill say no matter Mr. Putin desires him to say. 
Nonetheless, the brave act of 176 clerics of the Russian Church, calling for the struggle's finish, appears to me like a light-weight within the darkness. So do the protests on the streets of Moscow and Saint Petersburg. 
On this Ash Wednesday, I discover myself reflecting on the world's shock on the aggression of a significant participant within the geopolitical theater. Why does this shock us? Can we think about that solely "failed states" in Africa or the Center East have interaction in such conduct? Or did we assume that the civilized world had, eventually, moved previous such unenlightened conduct? 
No matter the reason for our shock, we should know by now that historical past isn't progress. The philosophers, theologians, and economists of the nineteenth century preached progressive enlightenment. Till, that's, the trenches of the First World Struggle introduced that optimism up brief. The insanity of the 30s and 40s confirmed us what terrors science might add to fashionable war-making. 
The That means of Historical past
Historical past, for Christian theology, isn't progress. That's to not say it isn't significant. Slightly, expertise and statecraft and banking aren't the namers of that which means. God is the choose of the significant. What's extra, I consider that God's judgment filters into the world by means of holy acts of people within the midst of historical past. 
Stated in a different way—and with apologies for overworking the theme—the which means of historical past isn't linear, however diagonal. God's presence lifts up horizontal meaning-making and makes it one thing that, by itself, it's not.
Acts of aggression and energy—like a missile assault on a neighborhood—look deeply significant to us. That's the best way the masters of struggle intend them to look. However to God, and I hope to us additionally on the eschaton, such acts are totally meaningless. They're forgotten, the best way we neglect a very dangerous poem or a narrative with no plot. 
The trustworthy witness of the clergy, of these protestors, and of the determined Ukrainian resistance, nevertheless? All that appears futile. Meaningless. However I believe these acts are deeply important, lasting manifestations of God's unchanging judgment. 
Holiness and Nothingness
I don't say this just because I agree with their politics on this explicit query. As an alternative, I say it as a result of once I learn or watch video of these actions, I see braveness, compassion, honesty, and loyalty. That's to say, I see the holiness of God, incarnate in human group. I believe God is watching this second in historical past, and celebrating the "futile" meaning-making of Ukrainian grandmothers. "Be holy as I'm holy," God says to Israel. And right here, in late winter Kiev, is what God meant. 
What of the cowardice, lies, and violence of the Russian state and church? I believe God doesn't even see it. I don't imply God appears away. I imply it's so twisted as to be nonsense to God. Nonsense that quantities to nothing, particularly when the trustworthy witness throughout is singing such a strong music of holiness. 
This, at any fee, is how the traditional Orthodox theologians like Athanasius noticed historical past. Wickedness tugs at us just like the pull of pre-created nothingness on creation. It fills us with the nonsensical want to unmake ourselves as holy photographs of the holy God. Violent, perverse, devastating; and in the end meaningless. I believe that at some point God will stand in judgment, with the trustworthy clerics and armed grandmothers throughout, and name such war-making the nothing that it's. Or, stated in reverse: makers of this struggle will look to the holiness of those witnesses and confess that they don't perceive what it means. 
Within the meantime, an vital theological query stays, for Mr. Putin and his Patriarch. And actually, this Lent specifically, for us all. Will any a part of me present up as recognizably holy—as significant— to God? Or will I stand in judgment earlier than a God who appears at me and sees… nothing? Will God see solely precreated nothingness or, as we are saying within the West on Ash Wednesday, solely the mud to which all of us return?